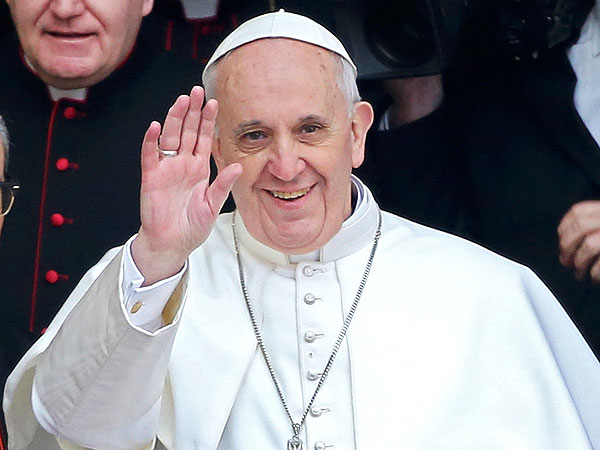 His Holiness, Pope Francis announced yesterday the list of new Cardinals. It is good to see that he has begun to move away from appointing Cardinals from certain sees. Let us hope that the new criteria for for creating Monsignori from diocesan priests was the criteria used for creating new Cardinals.
Here are the names of the new Cardinals
Pietro Parolin, Titular Archbishop of Acquapendente, Secretary of State
Lorenzo Baldisseri, Titular Archbishop of Diocleziana, Secretary General of the Synod of Bishops.
Gerhard Ludwig Műller, Archbishop-Bishop emeritus of Regensburg, Prefect of the Congregation for the Doctrine of the Faith.
Beniamino Stella, Titular Archbishop of Midila, Prefect of the Congregation for the Clergy.
Vincent Nichols, Archbishop of Westminster (Great Britain).
Leopoldo José Brenes Solórzano, Archbishop of Managua (Nicaragua).
Gérald Cyprien Lacroix, Archbishop of Québec (Canada).
Jean-Pierre Kutwa, Archbishop of Abidjan (Ivory Coast).
Orani João Tempesta, O.Cist., Archbishop of Rio de Janeiro (Brazil).
Gualtiero Bassetti, Archbishop of Perugia-Città della Pieve (Italy).
Mario Aurelio Poli, Archbishop of Buenos Aires (Argentina).
Andrew Yeom Soo jung, Archbishop of Seoul (Korea).
Ricardo Ezzati Andrello, S.D.B., Archbishop of Santiago del Cile (Chile).
Philippe Nakellentuba Ouédraogo, Archbishop of Ouagadougou (Burkina Faso).
Orlando B. Quevedo, O.M.I., Archbishop of Cotabato (Philippines).
Chibly Langlois, Bishop of Les Cayes (Haïti).
There are three non electing Cardinals
They are:
Loris Francesco Capovilla, Titular Archbishop of Mesembria.
Fernando Sebastián Aguilar, C.M.F., Archbishop emeritus of Pamplona.
Kelvin Edward Felix, Archbishop emeritus of Castries.
Let us pray for the new Cardinals, that vested in the virtues and the sentiments of the Lord Jesus, the Good Shepherd, they might be able to help more effectively the Bishop of Rome in his service to the universal Church. ( Radio Vaticano)